About Me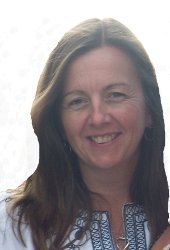 My name is Ali Gell - founder of Your Girl Friday. I am trustworthy, efficient, faithful and hardworking. Experience has been gained from running a household for over 20 years whilst working full-time. I have Awards from my previous employment in the Finance Industry for Excellence in Customer Services and this is where I feel my strengths lie- in serving others. I have excellent interpersonal skills and enjoy helping to make peoples lives easier. I am constantly in demand from friends and family (who tell me that I am a particularly competent person) and I find helping them very rewarding. When the opportunity arose to make a career change I decided that I would do something I really enjoy and the idea of establishing a business in which I could capitalise on my strengths "Your Girl Friday" was born.
As "Your Girl Friday" I am available to do those jobs that you are unable to do, don't have the time to do, or simply don't want to do.
I will provide a friendly, efficient and caring service that is second to none and is always delivered with a smile. I want you to know you have found someone you can trust and rely upon.
My aim is to help you simplify your life and give you back your valuable time.